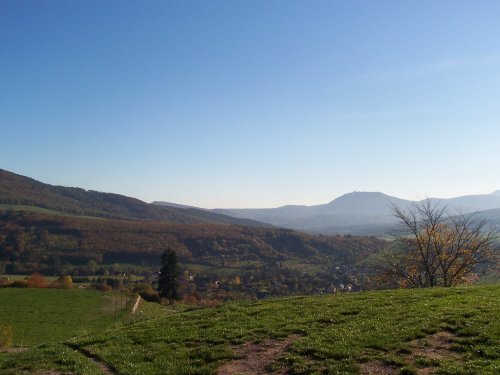 Saint Pierre Bois is located in the middle of the Alsace, in the Villé Valley, Vosges, approximately 45 km south of Strasbourg and 32 km north of Colmar.

The farmhouse is located at the outskirts of the village very close to the forest. Both apartments have been very well furnished. Bedding is included in the rental price, which is why the beds will be made when you arrive. The former farm includes a small camping spot where a play tent for children can be set up.




It is possible to go shopping in the village and sometimes on the farm. Supermarkets and other shops are located 5 km away in Villé. We offer official sales of homemade jellies, fresh eggs and seasonal garden products. Final cleaning can be carried out oneself or by us for a fee of 30,-- €.

The closest ski resort is located on Champ du Feu (1.100 m). It is about a half hour drive away. It has 13 Ski lifts, 17 runs, 1 slalom stadium, 60 km of cross-country trails, and a biathlon stadium. Ski, sled and bicycle ski rentals at the square.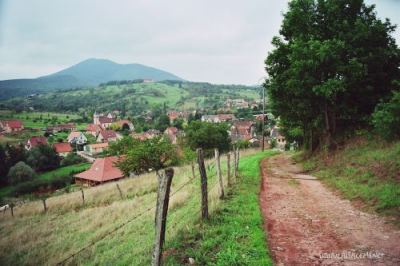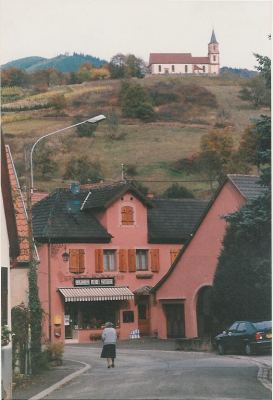 Many beautiful hiking paths await you here. Some of them begin right by the house and lead high into the Vosges. There are many castle ruins located here in the area. Visit the restored Haut Koenigsbourg, the Alsace wine-route with its typical houses, Kintzheim and its outdoor pen with 200 Berber monkeys, falconry demonstrations at the castle, an outdoor stork breeding program, and much more. There are both indoor and outdoor pools available in the neighboring communities